Message from the Principal
It is a privilege to be the Principal of a school that provides an extraordinary educational experience for children. Yarralumla Primary School was established in 1956 in a beautiful leafy setting on the southern shore of Lake Burley Griffin in Yarralumla. It is a small family-friendly school which transitioned to a bilingual educational model for teaching and learning in 2009. It caters for approximately 460 children from the ages of 3 to 12 through a variety of programs that include a K – 6 specialised Italian bilingual program, an English stream, a pre-school program (4 year olds), a Montessori Stage one program (3 to 5 year olds) and one integrated Autism Unit (K-6).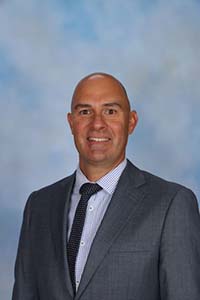 Yarralumla Primary aims to be a leading bilingual school in Australia employing the CLIL methodology – Content Language Integrated Learning - to deliver the new Australian curriculum through the Italian language. Learning another language and gaining knowledge of the world through another language gives students a level of language skill not achievable through a regular school program, as well as enabling intercultural understandings necessary for being a true global citizen. Children receive quality instruction and attention from skilled and committed educators, half of whom are native Italian speaking Australian citizens. We have forged connections with schools in Italy and elsewhere in Australia and are continually refining our practice to reflect contemporary research in language education.
The school promotes the belief that all children have a right to develop, grow and learn in a society where each individual is valued and respected; where each individual in turn, values, respects and contributes positively to others and the environment which we all share. The school also values diversity and fosters an inclusive learning environment with a focus on sustainability. Visual and Performing Arts are also a focus through a music tutor scheme with our K-6 performing Arts program (woodwind bands, junior and senior choir and dance) and creative arts. Other specialist programs in Italian, EALD and Learning Assistance are offered. Yarralumla has a strong community focus and a supportive parent body. The strength of the school lies in the close partnership between students, staff, parents and the wider community, which is highly valued by all. It offers two after school care programs and a holiday program. In alignment with the 2021 Annual Operating Plan, the school has embarked on a targeted program to improve student growth in writing and numeracy in both languages, and an instructional model for teachers to continually refine their practice and provide personalised feedback to students about their learning.
Yarralumla Primary School is open to children from any background and is inclusive, co-educational and non-denominational. If you are interested in the possibility of your child learning in a bilingual environment, please make an appointment to visit the school. My staff and I are always delighted to showcase the excellent educational opportunities we offer our students.
Rohan Evans
Principal